You've found it!
THE Kayak Christmas Tree by katz_d_zynes, available on customizable ornaments and greeting cards, tree skirts, throw pillows and even jewelry!

Click the image at left to shop the Kayak Christmas Tree ornaments collection on Zazzle.

Links to individual Kayak Christmas Tree design collections can be found below.
Kayak Christmas Tree ~ Aurora Borealis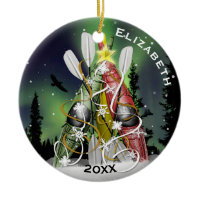 Here's the newest member of the Kayak Christmas Tree family! This time, the kayaks are propped in a snowbank up north with a stunning green and purple Aurora Borealis in the background beyond tall evergreens and with an eagle soaring overhead.
All rights reserved. © katz_d_zynes 2016
Click here to see the full collection
of Aurora Borealis Kayak Christmas Tree gifts
Kayak Christmas Tree ~ The Original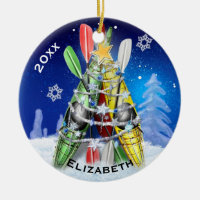 Festive holiday kayaks and paddles propped in the snow, decorated and wrapped in garland against a blue wintry star-filled nighttime sky for the Christmas season
All rights reserved © katz_d_zynes 2010
Click here to see the full collection
of original Kayak Christmas Tree gifts
Kayak Christmas Tree ~ Tropical Paradise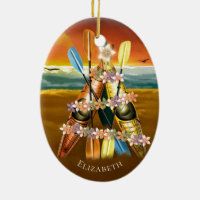 For the paddling enthusiasts spending the Christmas holiday in a tropical paradise, or maybe just dreaming of it! Colorful kayaks and paddles propped on a sandy beach at sunset and wrapped in tropical flower garland
All rights reserved © katz_d_zynes 2011
Click here to see the full collection
of tropical Kayak Christmas Tree gifts
Kayak Christmas Tree ~ Wonders of Nature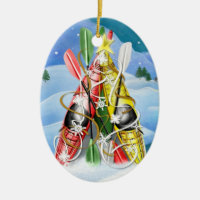 Three festive kayaks decorated and wrapped in ribbons and cut snowflakes for the Christmas season with a magical winter scene as backdrop
All rights reserved. © katz_d_zynes 2013
Click here to see the full collection
of Wonders of Nature Kayak Christmas Tree gifts