There's been a major change in my Zazzle shop.
For reasons unknown to me, Zazzle has discontinued its button-style keychains; thankfully, existing button keychain designs have been transferred to Zazzle's sturdy, double-sided aluminum keyrings.
Going forward, clicking on any of katzdzynes' keychain links with the discontinued style image, on this site or out in the wild, like this one: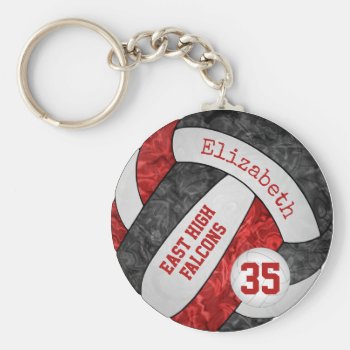 will automatically link to the new style keyring on Zazzle: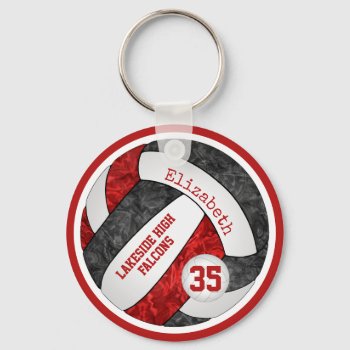 Red & black volleyball keychain w school mascot name
I have been busy making minor updates to my existing designs for the new keyring style, including copying each design to the back of the keyrings. However, instead of having the same design on the front & back of each keyring, you may wish to upload a photo or add your own message to the back, a nice option now available with these double-sided keyrings.
The personalization process on Zazzle remains the same if you are purchasing a keyring for multiple recipients: simply click "Personalize this template" on the keyring product page and customize one keyring for one recipient. Add that keyring to your cart, then go back to the keyring product page and repeat the process for each recipient.
Click here to search ALL volleyball team spirit keyrings (24 team color categories) in my Zazzle shop
Click here to search all keyrings in the Sports Gifts Under $10 category in my Zazzle shop--subcategories include basketball, soccer, softball, baseball & tennis.
Thanks for visiting katz_d_zynes :)