Check out this new personalized volleyball themed
slim can cooler in my Zazzle shop!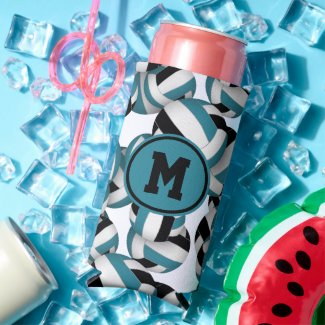 Teal & black volleyballs pattern seltzer can cooler
with player monogram
This fun volleyballs seltzer can cooler features a randomly arranged, edge-to-edge pattern of teal, black & white volleyballs with an easy-to-personalize monogram for your favorite volleyball player or fan.
Can coolers are also available for standard 12 oz cans & 12 oz bottles.
Many more color combinations are available: