Have you seen katzdzynes' new
flowers, feathers & paislies doodle pattern
volleyball themed 3 ring binders?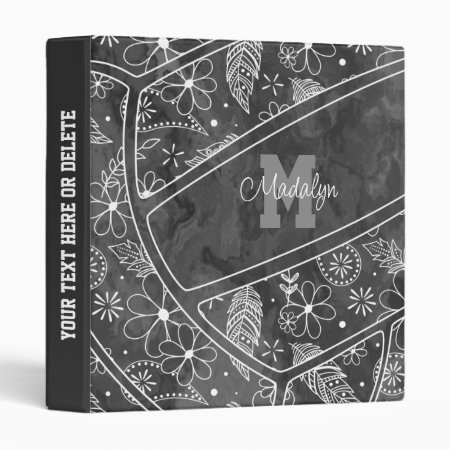 Flowers, feathers & paislies boho pattern on charcoal volleyball themed 3 ring binder
This pretty volleyball themed 3 ring binder for her with a distressed look, monochromatic charcoal color theme features the outline image of a simple, abstractly oversized volleyball mirrored on the front and back cover - a doodle pattern of paislies, flowers and feathers in white covers all but one of the volleyball's panels - personalize with the athlete's name and monogram, varsity letter or jersey number
Click the binder image to visit Zazzle where you can personalize the text fields and place your order.
Binders are available in three sizes -- 1", 1.5", & 2"
Buy with confidence with the
Zazzle 100% satisfaction guarantee
Additional color themes are available