Have you seen katzdzynes' new
paislies & feathers floral doodle pattern
volleyball party invitations & coordinates?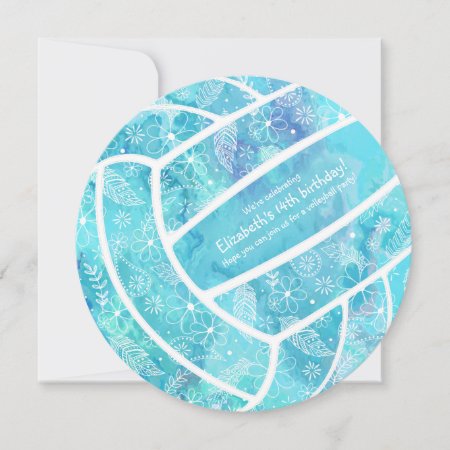 Paislies & feathers floral doodle pattern
volleyball party invitation
This pretty volleyball party announcement card features a delicate doodle pattern of paislies, flowers and feathers in white overlying the panels of a simple volleyball that has a turquoise color theme with blue & teal accents.
Click the invitation image to visit Zazzle where you can personalize the text fields for her volleyball party and place your order.
Buy with confidence with the
Zazzle 100% satisfaction guarantee
Coordinating table decor is also available