Check out what's new in my Zazzle shop!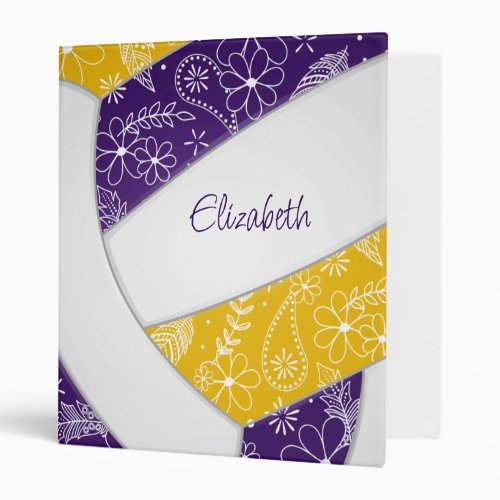 Purple & gold with doodle flowers paislies & feathers pattern
boho volleyball 3 ring binder
This pretty volleyball-themed 3-ring binder features the abstractly oversized image of a volleyball that has purple, gold and white panels mirrored on the front and back cover - a doodle pattern of paislies, flowers and feathers in white covers the volleyball's purple and gold panels - personalize with the athlete's name
Click the binder image to visit Zazzle where you can customize it and place your order. Choose from three binder sizes -- 1", 1.5", & 2"
Buy with confidence with the
Zazzle 100% satisfaction guarantee
More color combinations are available
See more in my Zazzle shop:
click here to browse similarly styled volleyball 3-ring binders & spiral notebooks in an extensive variety of color combinations
click here to search all boho pattern volleyball products
Thanks for visiting katz_d_zynes :)
update July 2023