Check out what's new in my Zazzle shop!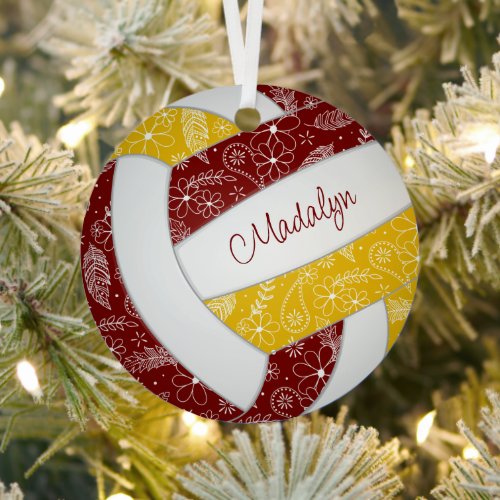 Paislies & feathers floral volleyball metal ornament with maroon & gold team colors
This cute volleyball themed keepsake ornament features the realistic image of a volleyball that has maroon, gold and white panels and a delicate doodle pattern of paislies, flowers and feathers in white overlying the maroon and gold panels - personalize with her name on the front & commemorative year on the back.
Are you considering personalizing an ornament for each member of the team? It's easy! Simply click "Personalize this template" on the ornament product page and customize one ornament for one team member. Add that ornament to your cart, then go back to the ornament product page and repeat the process for each recipient.
Click the ornament image to visit Zazzle where you can customize it and place your order. Choose from multiple ornament styles and shapes.
Buy with confidence with the
Zazzle 100% satisfaction guarantee
Several color combinations are available
See more in my Zazzle shop: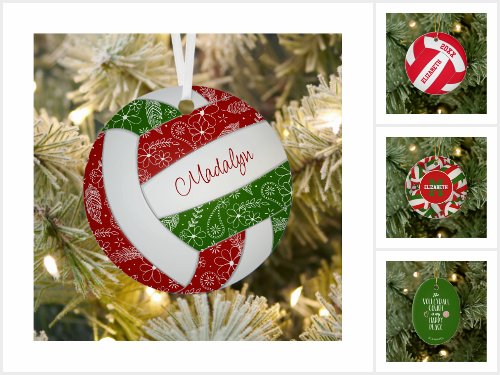 An extensive variety of color combinations & design styles are available in my volleyball ornaments collection--click here to browse
Click here to search my shop
Thanks for visiting katz_d_zynes :)